Welcome to My Site!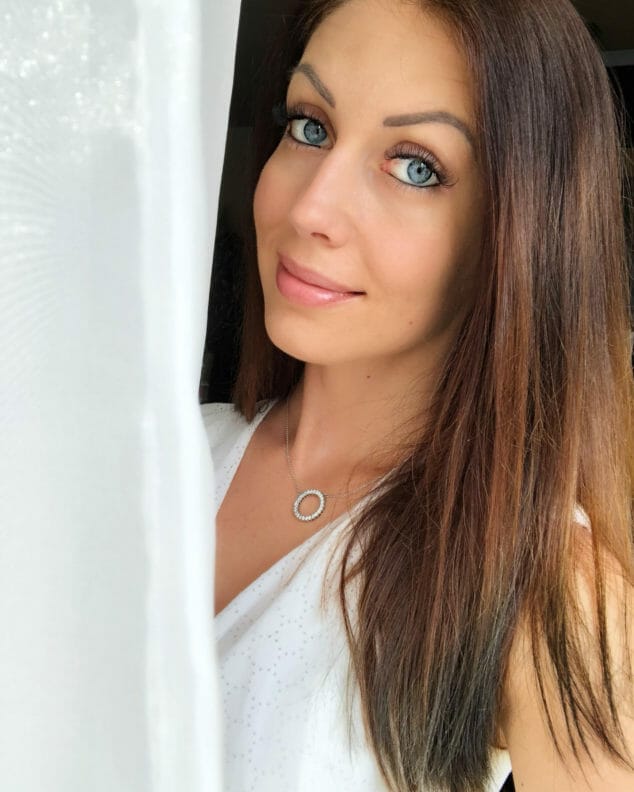 First of all, I would like to thank you for being here and that you're interested in knowing more about me. It's such an amazing feeling and I'm really grateful for you!
My name is Kriszti, I was born and raised in Hungary. I was living in Budapest until November 2019 when I decided to quit my corporate job and embarked on a 6-month long travel trip around Asia with my boyfriend.
I'm currently sitting in a cute cafe in Chiang Mai when I'm writing these lines and I still can't believe how much my life has changed in just a short period of time. If you're interested in my story, keep on reading!
One of the biggest misconceptions about travel bloggers that I wanna set straight right away: I don't come from a rich family, nor do I consider myself rich.
I grew up in a little town in North-East Hungary. You know, the typical town where everybody knows everybody. We had a proper standard of living and my parents have always been very supportive but we never traveled together.
I was 10 years old when I first traveled abroad with my aunts. By the time I finished high school, I managed to visit 3 other countries, but that was all. I only boarded my first flight when I was 23 years old. So it's safe to say that traveling was not a part of my life for a really long time.
Like many people, I went to University after I finished high school. In the meantime I also wanted to be financially independent as soon as possible, so I started to work as a bartender. I worked at night and attended classes during the day. When I finished my studies I started to work at a multinational company and build up my career. I made enough money to take care of myself but not enough for traveling.
I met my boyfriend at the company and one and a half years later we decided to move to Budapest. One of the best decisions I took in my life, I'm absolutely in love with Budapest! I continued my career as a controller at a Big4 company and since my boyfriend also had a great job we were able to travel a few times in a year, mainly to closer European destinations.
One of our biggest dreams was to visit New York City and one year later we decided to go all-in and we boarded a flight to the US. I still can't describe my feelings when I got to see the Empire State Building for the first time in my life! This trip made me start to believe more and more in myself and that I can achieve almost anything if I work hard for it.
After working another 3 years in corporate life I felt like I was starting to burn out. I decided to change my job so I started to work at a different company in the summer of 2018. I had a really great job with a nice salary and lots of flexibility so it allowed me to travel even more. In 2018 I ended up spending 70 days traveling and visiting 16 countries. While having a normal full-time job!
Although it sounds like a real dream (and it really was) my burnout was getting stronger. Since I've always lived in a world full of numbers and excel tables (thank you, finance!) I always thought I don't have a single creative bone in my body.
When I started to travel it unlocked a fully unknown part of me: I started to feel passionate about exploring new places, taking photos, editing them, and soon enough I discovered I also enjoy sharing them with the rest of the world.
So I started to focus on growing my Instagram and launched my travel blog on my birthday in 2019. I had one single goal: I wanted to inspire all the people living in the 9 to 5 world that it is possible to travel a lot while having a full-time job.
But having a normal social life, a full-time job, an Instagram and a blog was just too much. Basically, I worked 24/7. I soon realized that it can't go like this for much longer because I will lose my mind. Luckily my boyfriend was always really supportive and in the end, we decided to take a leap of faith.
I quit my corporate job, he managed to get a sabbatical, we sold our apartment, packed up all our stuff into 2 suitcases, and started our 6-month long travel trip in November 2019. When I'm writing these lines we are almost at half time and I still can't believe this is my life now. What will happen when the 6 months are over? I'm still not sure. But for the first time in my life, I'm not afraid of the unknown and I feel happier and more confident than ever.
I really hope that my story will inspire you not only to travel more but to dare to dream bigger and live your life to the fullest. Believe me, if I can do it, you can do it as well!
"In the end, it's not the years in your life that count. It's the life in your years."