No Jordan itinerary is complete without visiting the ancient city of Petra. If Petra is already on your bucket list (and it really should be!) then you must have seen a ton of pictures about Treasury from above.
There are two different ways to get up there and lucky for you, one of them is free! If you want to know how to find the best secret viewpoint in Petra (Treasury from above) without paying anything, keep on reading!
*Disclosure: This post contains a few affiliate links, which means I may receive a small commission, at no cost to you, if you make a purchase through my link.*
No time to read now? Pin it for later!
How to Find the Best Viewpoint in Petra – Treasury from Above
Step 1: Arriving to the Treasury
To reach the Treasury, you have to walk approximately 2 km from the Visitors' Centre. First, you will enter through the Siq – a dim, narrow gorge created by natural rock formations. At the end of the trail the gorge suddenly opens up and you will be rewarded with the most magnificent view: the Treasury!
You will find many bedouins there and I'm sure many of them will offer to take you up to the famous viewpoint. They will even show you some photos of it, in case you are not familiar with the place. They can be really pushy and many will follow you around even if you already said no.
What they are not telling you is that there are actually two viewpoints. The first one is on the left side of the Treasury, a steep stairway carved into the rocks. This one is only accessible with a local guide.
If you wish to choose this way, you have to pay them a couple of bucks and they will take you up there. According to them, it is a 10-minute climb but looking at those stairs I bet that it takes a lot longer.
Step 2: Finding the Al Khubta Trail
If you want to find the other trail by yourself, you have to continue your journey on the main path (on the right side of the Treasury). You have to walk past the Street of Facades and the old Theatre until you reach the Royal Tombs. There is a restroom on the right side and you will find the first sign of the Al Khubta Trail before it.
You have to follow the sign by starting to climb up on the stairs near the Royal Tombs. The path will curve around the tombs and that's where the ultimate climb begins! Basically, you just have to follow the stairs from this point until you reach the top.
Depending on your fitness level, it will take around 20-30 minutes. Once you reach the top you will be able to see the whole valley of Petra. I'd suggest taking a little break there and just enjoying the view for a few minutes!
Step 3: Finding the best viewpoint in Petra
After you gathered some energy you should continue the path. You will soon reach a structure that looks like a small house. There is a little stairway on the left side and as the sign shows, that's where you need to go.
Good news: no more stairs after this! You just have to follow the road down to the valley. There is no signed path but you can't really go wrong anywhere from this point, so just relax and go on!
After a couple of minutes of hiking, you will already get a glimpse of the Treasury.
You have to continue hiking down in the valley until you see a small hut with the Best View of the Treasury sign. Congratulations, you made it!
Go inside the hut to enjoy the magnificent view of the Treasury from above! Since you are in a bedouin tent please respect the owner by buying something from him, like a tea or a can of coke. Chances are you will be the only one in the tent, so just sit back with your drink and enjoy the view!
Where to Stay in Petra
Wadi Musa is the closest town to the ancient city of Petra so I would recommend staying here for at least 1-2 nights. Although the town is pretty big with many options to choose from, it's worth staying in a hotel which is close to the entrance of Petra. You can check all the accommodations in Wadi Musa here, or if you don't want to spend time searching, check out my recommendations below!
LUXURY – Mövenpick Resort Petra
Featuring free Wi-Fi, the 5-star Mövenpick Resort Petra is located directly at the entrance to the ancient city of Petra. The hotel's rooftop garden terrace offers views of the hills. The spacious rooms feature white linen and bright windows.
MID-RANGE – Infinity Lodge
Set in Wadi Musa, Infinity Lodge offers 3-star accommodation with private balconies. Among the facilities of this property are a restaurant, room service, and a shared lounge, along with free WiFi. The property offers car hire and features a garden and terrace.
BUDGET – La Maison Hotel
La Maison Hotel is uniquely located in Wadi Musa, a 5-minute walk from the Jordanian world wonder, the Red Rose City of Petra. The hotel offers air-conditioned guest rooms with satellite TVs.
---
Planning a trip to Jordan?
Then you might want to take a look at all our other travel guides about Jordan. I promise, they are just as awesome as this article was!
---
Related Posts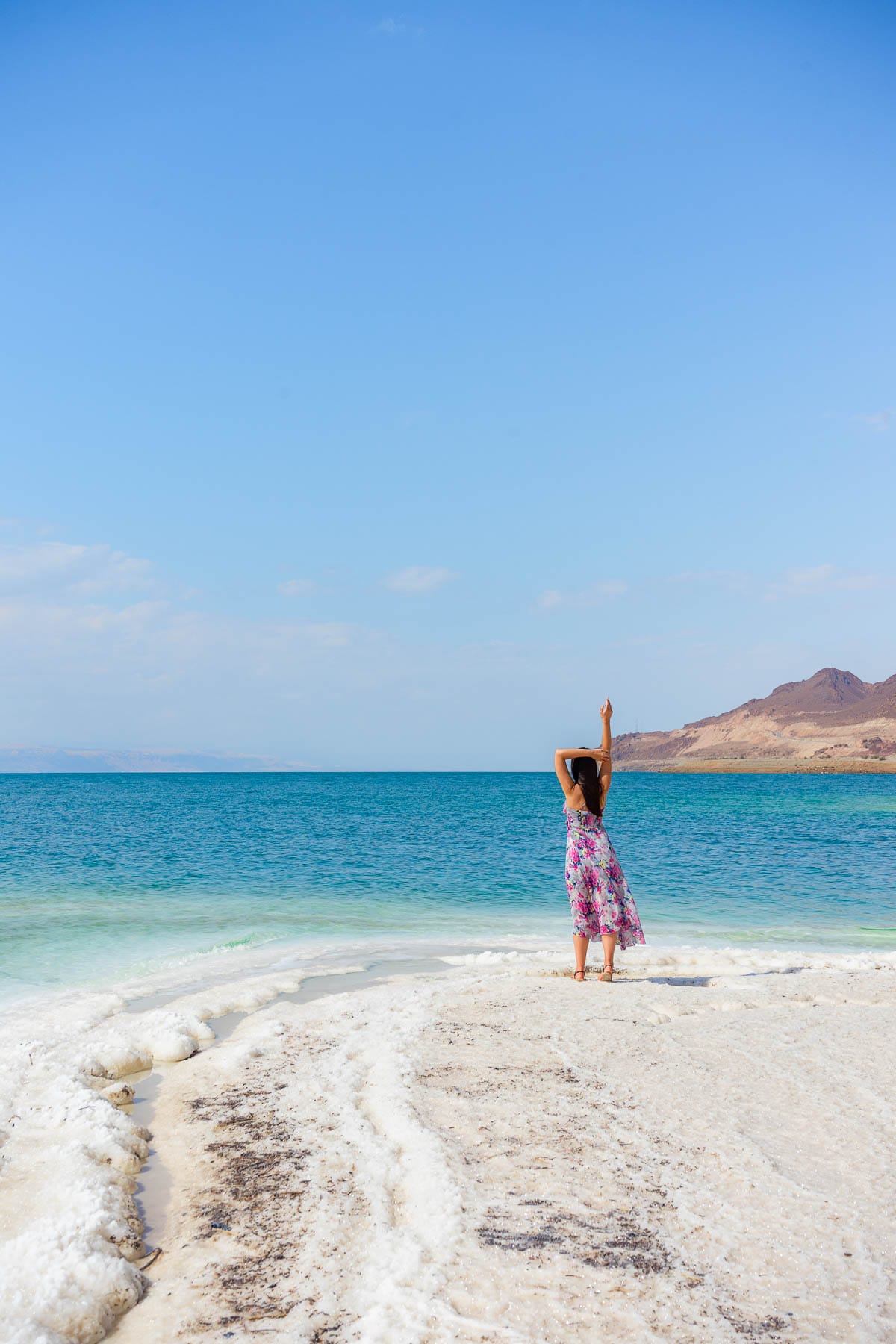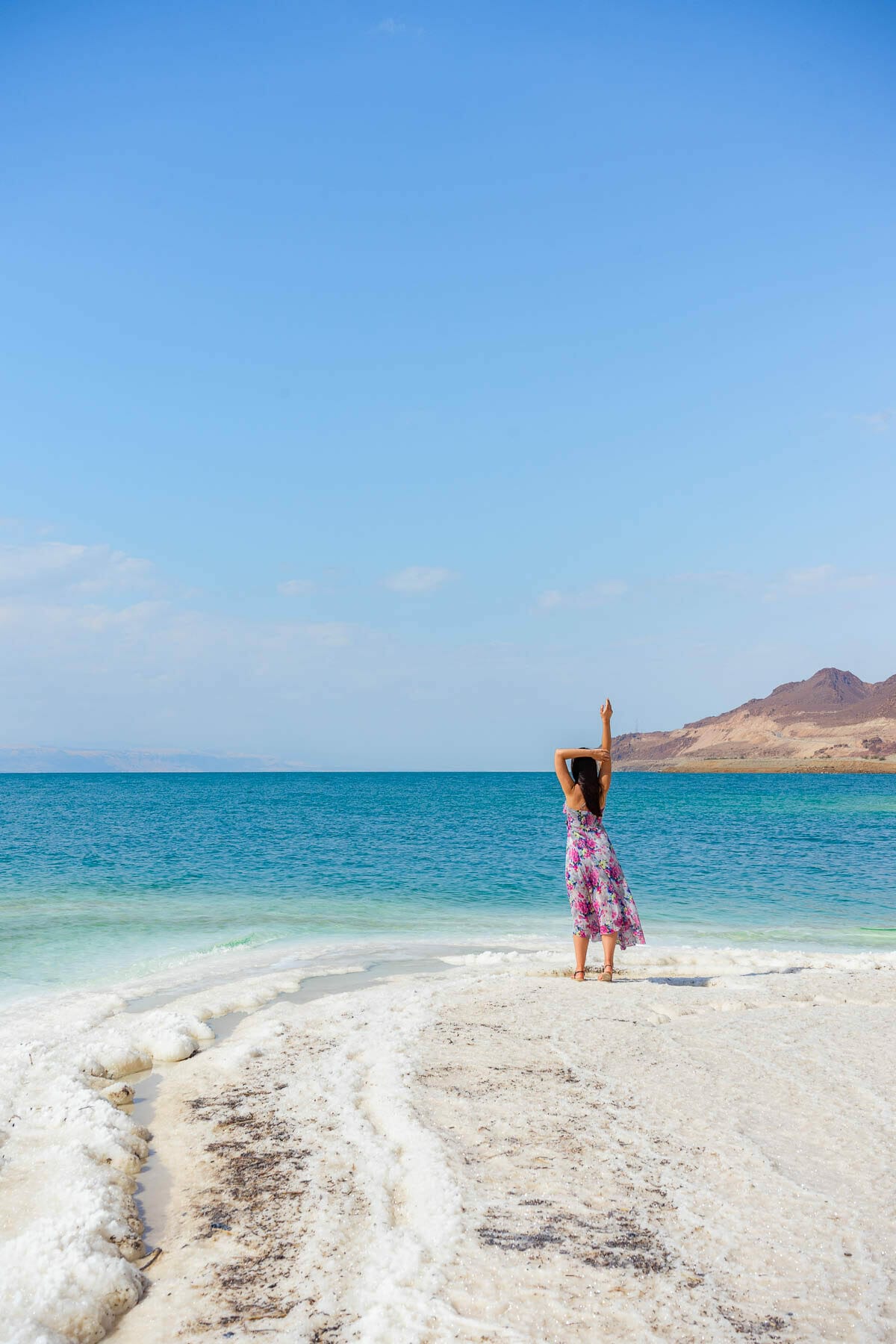 10 Tips for Visiting the Dead Sea
Want to read more about Jordan?
---
What Camera Gear Do We Use?
If you want to read more about what is in our camera bag, check out my detailed post about our travel photography gear!
---
Pin It for Later!