Are you looking for the best gifts for influencers? Tough job, right? But fear not, because I'm here to help you out!
I'm sure every one of us has that one friend or family member who is never off their phone. And who takes ages to stage the perfect photo for Instagram, leaving you waiting. Sounds familiar?
Well, if you want to help them improve their game and hopefully become more efficient in their Instagram journey, these Instagram gift ideas will come in handy!
Instagram can be a time-consuming hobby or even a full-time job, and it has undoubtedly become a huge part of our online lives. With this list of my tried and tested Instagram gadgets, accessories, and outfits, you can help your Instagram loving friend elevate their content and take the next level in their online presence.
Read on for the best gifts for Instagram influencers and social media lovers.
*Disclosure: This post contains a few affiliate links, which means I may receive a small commission, at no cost to you, if you make a purchase through my link.*
No time to read now? Pin it for later!
Useful Gadgets – The Most Practical Gifts for Influencers
Getting into Instagram on a professional level takes a lot of practice, a good eye, and a knack for engaging content. It's likely your Instagram loving friend works really hard at their feed and profile.
Everything is a learning experience but it also helps to have a solid set of gadgets to help improve your content. These gadgets are a must in every Instagrammer's life so they will definitely make amazing gifts for influencers!
Here are my favorite gadgets that have really helped me improve my Instagram game.
1. Subscription to Adobe Creative Cloud
Every influencer knows there is a whole world of editing apps and tricks out there but to really produce high-quality professional photos you need to invest in Adobe Lightroom and Photoshop.
Although you can use the Adobe Lightroom mobile app for free, if you really want to get into professional editing, having the desktop version is a must. So if the Instagrammer in your life doesn't have the desktop version yet, getting them a subscription to Adobe is the perfect gift idea!
Seriously, this is one of the all-time best gifts to influencers and Instagram lovers! This will allow them to use all features of the app and use presets for faster editing. In case want to know more about presets, check out my article about how to install Lightroom presets!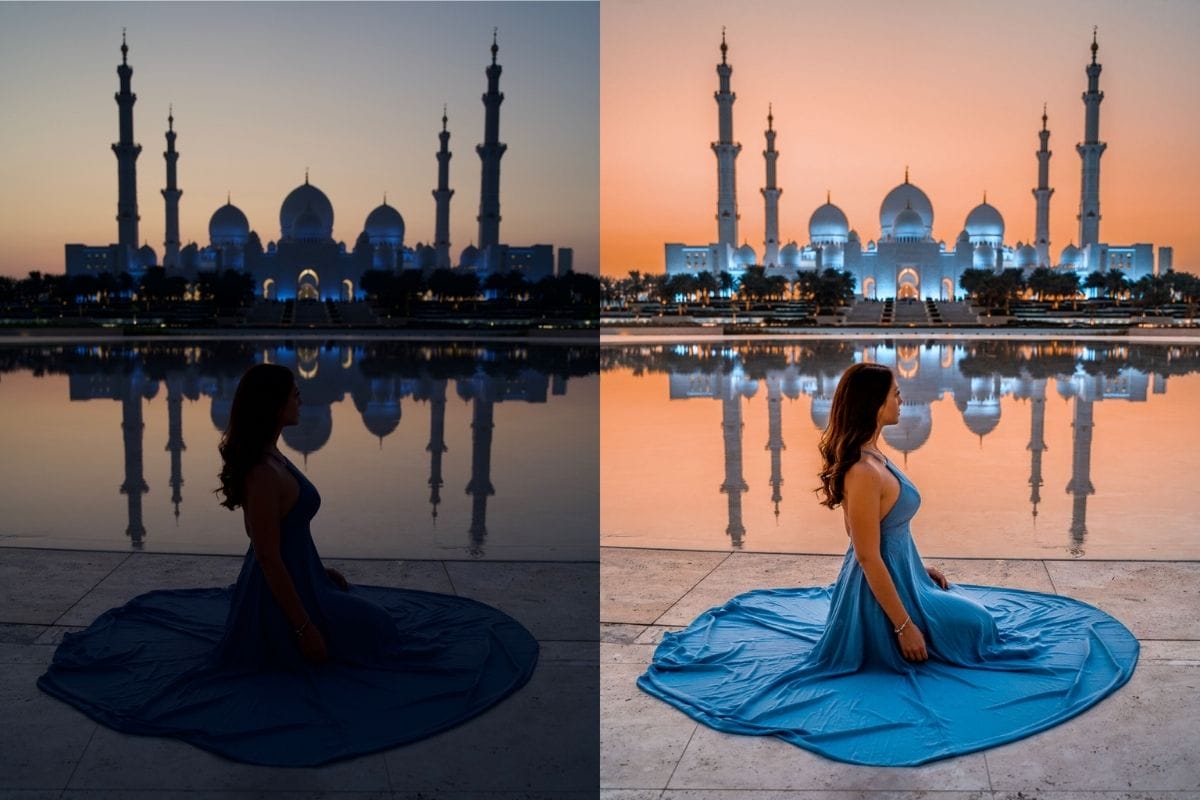 2. Good Quality Camera for Instagram
Your Instagram loving friend may be killing it with their phone camera but to take the next step and get really professional content they need a great camera!
I created an in-depth guide about the best cameras for blogging but if you want a quick solution, my top choice for beginners would be the Fujifilm X-T-30. This camera is perfect for beginners and its retro design makes it of the best gifts for Instagram influencers with a great style!
If you want to choose a camera on the higher end, my recommendation would be the Sony Alpha 7 III. This is the camera I personally use and it's absolutely perfect for social media influencers.
Although getting a professional camera is a great Instagram gift idea, since it's quite the investment, make sure to consult your Instagram loving friend first about their expectations before getting them a camera.
3. Stylish Camera Bag
Your Instagram lover friend might already have a camera, but do they have a camera bag as well? If the answer is not, getting them a stylish yet practical camera bag is one of the best gift ideas for social media influencers!
When it comes to camera bags, my personal favorite brand is Peak Design. I personally own the Everyday Totepack and absolutely love it! It's pretty, weatherproof, and designed to carry either a mirrorless camera body or a DSLR with extra 3-4 lenses. It can also fit a laptop and works great as a carry-on bag for flights.
If you're looking for a great gift for Instagrammers on the budget side, take a look at this BAGSMART camera bag. Highly customizable, the bag comes with five removable padded dividers to keep the camera kit separated and protected. The bag is available in black and pink, and it's made from water-resistant polyester and is shipped with a waterproof rain cover for added protection.
For the style conscious Instagrammer this crossbody leather bag is a perfect gift. Although created to carry a DSLR camera, the design of the bag looks just like a regular purse. It has a turn lock closure which fortifies the bag from wandering hands and inside is a zippered pocket for smaller valuables. The inside also has padded dividers to protect your camera and a spare lens and a miniature pocket perfect for memory cards.
If you want to read more about camera bags, check out my detailed article about the best camera bags for women!
4. Camera Tripod
A sturdy tripod is definitely one of the best gifts for Instagrammers. It comes especially handy if they're shooting the majority of their content in low-light conditions (sunrise or sunset) or alone.
This Compact Action Tripod from Manfrotto is a perfect choice as it's lightweight but still sturdy enough to hold a professional camera with a heavier lens. I've been using this model for 4 years and it still works perfectly!
5. Phone Tripod and Remote Control
If your Instagram loving friend prefers to shoot on their phone then getting them a phone tripod is also a great idea. The DJI OM 4 SE works both as a tripod and a gimbal for videos so it's perfect for both bloggers and vloggers.
Another handy gadget for influencers is a flexible phone tripod which can be attached to a camera tripod to make behind the scenes videos while shooting. Although it's small, it can support a phone or a camera up to 1kg (2.2 lbs)!
A remote control also makes a great gift for Instagram influecers shooting a lot of content on their phones. With using this handy device, they can easily take a picture even if they are standing 10 meters (30 ft) from their phones. No need to rush for the timer anymore!
6. Ring Light
If you're looking for the best gifts for influencers who shoot mainly indoors, don't look further! Having a ring light is a must when it comes to indoor content creation.
This ring light has 3 different modes (cool white, warm white, and warm yellow), each with 10 brightness levels. It also has a 360 rotatable pole mount phone holder that fits any type of phone.
7. Softbox
Another really useful gift for Instagrammers who are into indoor photography is this professional photography softbox lighting kit.
Shooting with a softbox helps control the shape and direction of the light which is really important for indoor photos and videos. It comes in handy for portrait photographers, food bloggers, or influencers who are shooting products on a daily basis.
8. Portable Charger
The all-day use of Instagram is bound to drain batteries so getting your Instagram lover a portable charger is definitely a great present for influencers!
This iWalk charger is perfect as it's super small, it doesn't require any cable and you can just simply attach it to the bottom of your phone. No need to carry a bulky external battery anymore!
9. Fujifilm Instax Mini
If you're looking for an easy-to-use camera to gift for Instagrammers, then the Fujifilm Instax Mini 90 is an ideal choice.
It comes in three different colors and you have the option to purchase it with 60 or 120-pack of film. It's not only practical but with the vintage camera look, it works amazing as a prop for photos as well!
Trendy Accessories – Best Gifts for Instagrammers with a Style
Accessories can make or break photos, so they are a really important part of every content creator's life. Good news is that most of these accessories are on the budget side so they can make amazing gifts for influencers even if you have a tight budget.
Below you can find my favorite accessories that I use on a daily basis. If you scroll through my Instagram feed, you'll see what I mean!
10. Hair Bows
Hair bows are hands down my favorite accessories for Instagram. They are simple and beautiful, and you can get them in a variety of sizes and colors to suit every outfit.
The best thing is that since they are super small, they can fit even in a tiny purse so your Instagram lover friend can always have it with them. I know I do!
Even if my outfit is not that Instagrammable it can help transform my content in a heartbeat. So whenever I'm out and I randomly find a good photo spot, I just put the bow in my head and there you have it – the perfect Instagram setup!
My first set of bows was this one that comes in 8 different colors. I recently purchased another set that has 6 bows, these are a tad bit bigger and less shinier so they are a great complement to my first set. Both packages are under 15 USD so they make a great budget gift for Instagram influencers.
11. Fedora Hat
Beside hair bows, hats are my ultimate favorite accessories when it comes to content creating. Especially fedora hats! You can style with these hats with practically any outfit so it works great from early spring to late autumn.
It's not only really pretty but very practical as well because it keeps to sun out your eyes. Two birds with one stone! Getting a hat for your Instagram lover friend is definitely one of the best Instagram gift ideas, even if she already has one! You can never have too many hats, am I right?
When it comes to fedora hats, I swear by Lack of Color. I started my hat obsession with the Caramel Rancher but now I already have two more, the Ivory Rancher and the Rose Rancher. I never leave for a trip without having at least one of these hats in my suitcase! If you prefer shopping from Amazon, you can also order them from their Amazon store.
Looking for something more on the budget side? Check out this El Dorado Taupe Hat or this Dash of Excellence Beige Hat that are really similar in style but for fraction of the price.
12. Straw Hat
Straw hats are the ultimate summer accessories and no beach vacation or summer trip is ever complete without them!
You can never go wrong with a wide brimmed woven hat and if you want to personalize your gift for your Instagram lover, you can even order a custom-made sun hat with text of your choice! This scalloped dolce hat is also really cute with hanging ribbons and a scalloped edge.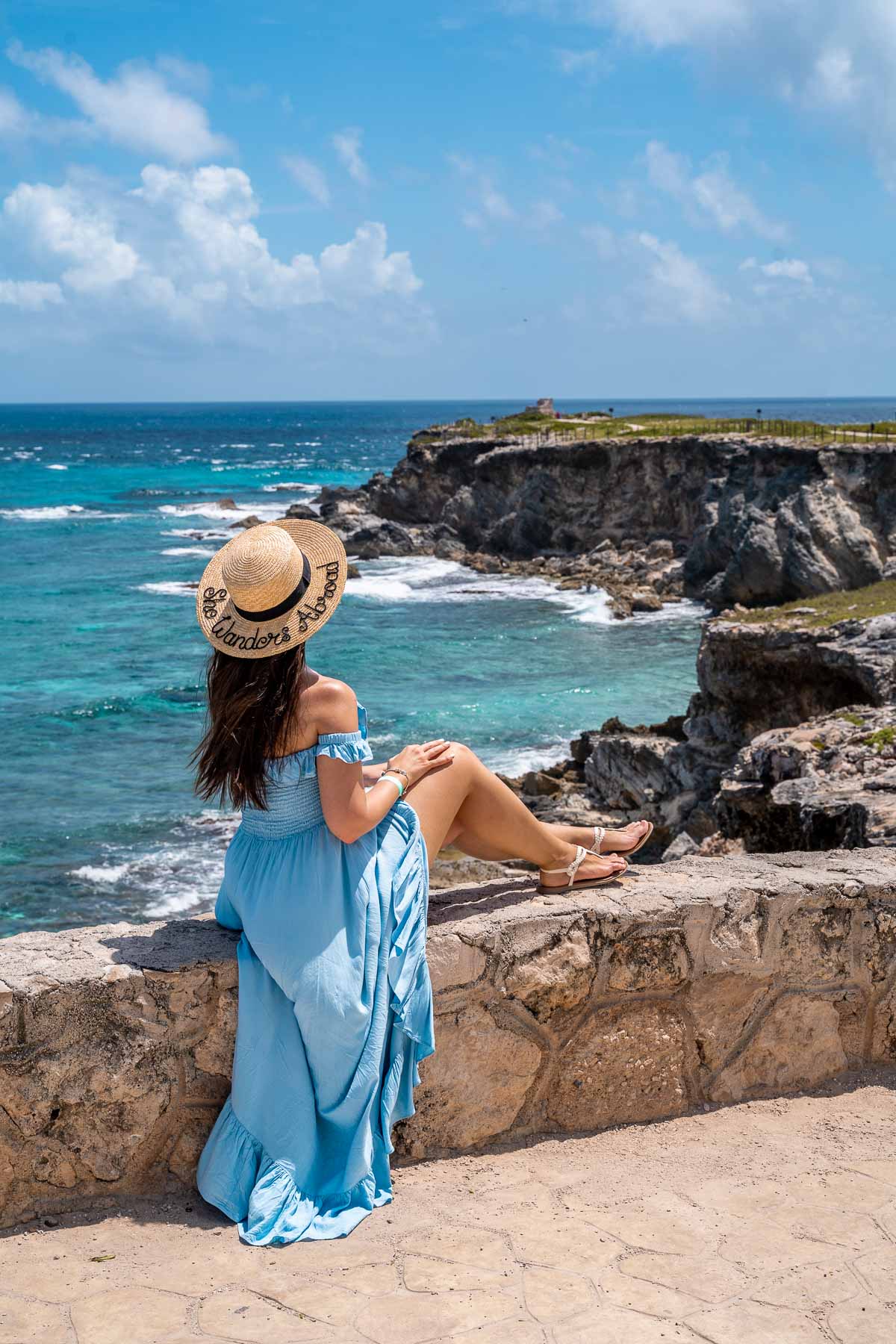 13. Wool Beret
If your Instagram loving friend is looking for more of a European vibe, a wool beret is a perfect gift for them. Especially if they're planning a trip to Paris!
You can never go wrong with a classic red beret and if your friend has a really colorful style, this beret comes in more than 20 different colors! For a more unique look, this cashmere beret with pearls makes an amazing present for Instagrammers with a feminine style.
14. Beanie Hat with Pom Pom
When the weather is turning cold, it's time to replace all the beautiful fedora and straw hats with something warmer. If you're looking for some cute gifts for Instagram influencers to elevate their winter content, you have to get them a cute beanie hat!
I love this hat from Abercrombie & Fitch – it's practical, cozy, and stylish. It also comes in lots of different colors and patterns so your Instagram lover can match every outfit! I personally have it in white and brown and it's perfect for most of my outfits. The North Face Women's Oh-Mega Fur Pom Beanie White
And what's better than one pom pom? Two pom poms! For extra cuteness, you need to gift this beanie hat double two pom poms to the influencer in your life. I always receive a compliment whenever I wear it so I'm sure that your friend will love it as well!
15. Blanket Scarf
When talking about winter outfits, having a great scarf is a must. It's not only practical to protect your Instagram lover friend from the cold but it can also be used as a prop for styling photos as videos.
My favorite one is this blanket scarf from Abercrombie & Fitch. I can't tell you how long I was looking for a perfect red plaid scarf for winter photos so I was really happy when I finally found this one!

16. Jewellery Cases
It's so tricky to carry jewelry around without tangling it. Most things you can't just drop into a little bag and hope for the best, so a jewelry case is essential for your sparkle-loving Instagrammer.
If you're looking for the most thoughtful gifts for influencers who are on the road very often, this jewelry case from Vlando Viaggio is a great choice. They also have a smaller roll organizer with individual compartments for earrings and rings. Both come in beautiful colors and almost look like little purses!
Stylish Outfits for Instagram Influencers
For travel or fashion influencers, outfits are usually the main focal points of Instagram. Having a kit bag with easy-to-wear beautiful clothes is the dream of any Instagram lover! So if you're looking for some stylish gifts for influencers, check out my favorite fashion pieces below.
17. Flowing Maxi Skirt
A maxi skirt is a great interchangeable outfit piece and can be mixed and matched to create a variety of looks. You can easily dress it up or down, and it looks great on every Instagram photo!
What's even better is that thanks to its floor-length, you can easily wear it on top of jeans or hiking pants, so it's great for colder weather and for hikes as well. I always have a maxi skirt in my backpack when I go hiking, in case I come across a great photo opportunity!
My favorite maxi skirt is this one from Chicwish. It comes in a bunch of different colors and patterns, you can see (and shop) them all below. Alternatively, Morning Lavender also has a very similar skirt that comes in 4 colors (yellow, rose, pink, and blue).

18. Cute Tops
If you're thinking about getting maxi skirts as gifts for Instagram influencers, you might want to pair it with a cute top to complete the outfit!
You can never go wrong with a simple white bodysuit but if you're looking for something cuter, check out this pearl straps satin cami top or this wrapped front crop top. They can be matched with every color so I'm sure it will be a perfect staple piece in your Instagram lover friend's wardrobe!

19. Floral Print Maxi Dress
Floral maxi dresses are the ultimate Instagram accessory, especially in spring! They do everything you need for a jaw-dropping photo so naturally they make amazing gifts for social media influencers.
My favorite ones are this blue and grey floral print dress and this blush floral lace-up dress. But you can find a myriad of floral dresses on the market, so if you need some more ideas, check out my top picks below!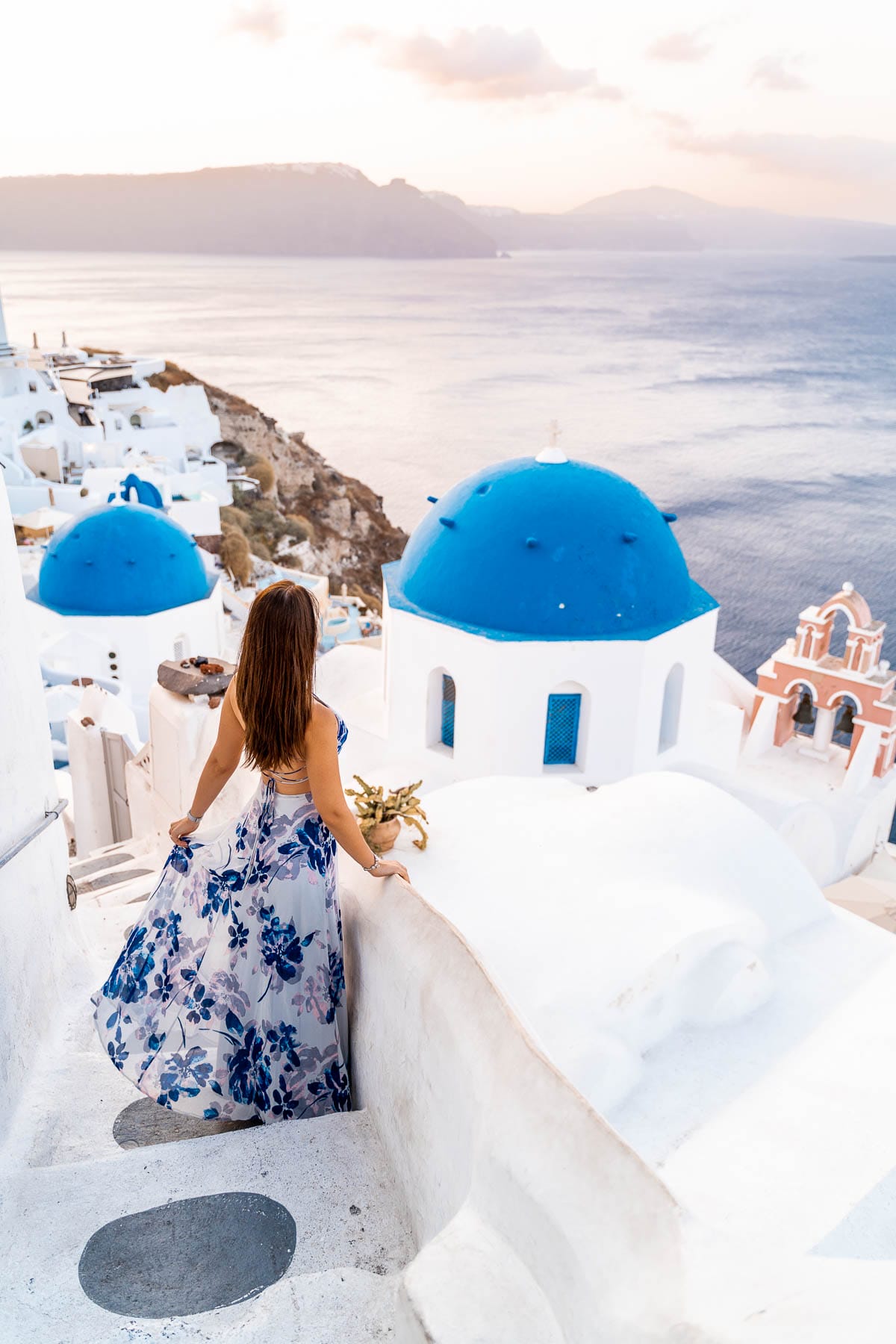 20. White Dress
Having a basic white dress in the wardrobe is a must for every influencer! I firmly believe that white dresses make the best outfits as they look good in every location and they can be easily accessorized and worn in basically every season.
Buying a cute white dress for your Instagram lover friend is definitely one of the best Instagram gifts you can get them! I personally have this white lace maxi dress and this button-down sleeveless maxi dress and I absolutely love them! If you're looking for a mini dress, check out this scallop crochet pearl v-neck dress.
21. Comfortable Sneakers
Nobody said being an Instagrammer was easy and often you will spend a lot of time on your feet and climbing to unusual places. This is why having a comfortable pair of sneakers is a must!
I was looking for a basic white sneaker for ages and I was beyond happy when I finally found the Ethyl Low Top Sneaker from Sam Edelman! This is literally the comfiest pair of sneakers I've ever worn and since it's fully white, it's perfect to wear with every kind of outfit.
Gift this to your Instagrammer friend and I'm sure they will love you to the moon and back! Beside purchasing from their website, you can also buy the sneaker at Nordstorm and on Amazon as well.

Other Great Instagram Gift Ideas
22. Productivity Planner
Believe it or not, Instagram can easily be a full-time job! And if your Instagram lover friend still has a normal 9-5 job besides Instagram, well, that's just even more reason to get her a productivity planner!
This pretty pink GoGirl Planner will definitely inspire the Instagrammer in your life to get more organized. It's a weekly planner with time slots and more than 280 cute stickers.
If you're looking for the best gifts for Instagram influencers, this is definitely one of them!
23. Content Calendar
Another very important part of an influencer's life is having a content calendar. This can help you stay organized and plan your social media content well in advance, which saves you from any last-minute decisions or panic about what to post on your socials.
This social media content spreadsheet is the perfect tool for Instagrammers and social media influencers. It's editable both on Excel and Google Sheets and makes planning a really enjoyable task.
24. Instagram Highlight Covers
Ever wondered how influencers get their profile looking so well put together? Well, one of the secrets is having custom highlight covers! If your Instagram lover friend has amazing design skills, she can make her own covers.
But if she's not a born designer, purchasing some pre-made Instagram highlight covers can make an amazing Instagram gift idea! These pink highlight covers are super pretty, easy to edit and will transform every Instagrammer's feed within seconds. As a bonus, they're one of the most budget-friendly gifts for Instagram influencers!
25. Instagram Queen Mug
Another great budget-friendly gift idea for Instagrammers: a coffee mug! And if you're already getting a mug, why not get a cute custom-made mug for the Instagram queen?
I'm sure the Instagrammer in your life will appreciate it!
26. InstaStyle
If your Instagram lover friend constantly struggles with always having to come up with new ideas every day, getting them the InstaStyle book is one of the best presents you can come up with!
This book can be a lifesaver to every influencer from niches like fashion and travel to food and fitness. It teaches you how to create your own brand, take better photos and create successful brand engagements.
27. The Rainbow Atlas
Last but not least, travel influencers in particular will appreciate having a copy of The Rainbow Atlas at their home! The book is a collection of the most colorful places in the world and it's packed with inspirational and dreamy photographs.
It's a perfect gift for influencers, photographers, or just regular travel addicts as well.
---
Pin It for Later!